RENOVATION AHEAD!! TOURS TEMPORARILY SUSPENDED.
Our birds are getting a brand new facility! Soon, construction will begin on a new barn for our raptors, and while this is going on, AEF tours will be suspended. Our last available tour prior to the start of construction will be May 31, 2019.
When construction is complete, and our birds are all comfortably situated in their new home, we will once again open up AEF tours.
Thank you for your patience as we work to improve the lives of our raptors!
This American Eagle Foundation sign greets incoming visitors.
Entrance to AEF Bird Care Facility
Visitors meet gorgeous 'George', the Turkey Vulture.
Visitors meeting 'Wally' the Screech Owl up close and personal.
AEF Administrative Building
Challenger the Eagle getting some daily exercise.
AEF resident raptors enjoying some daily sunshine!
Challenger the Eagle receives his daily exercise.
AEF's flight run, where rehabilitated Eagles regain their flight strength.
A large tour group meets Barry the Barred Owl!
A non-releasable Bald Eagle breeding pair cares for a young eaglet.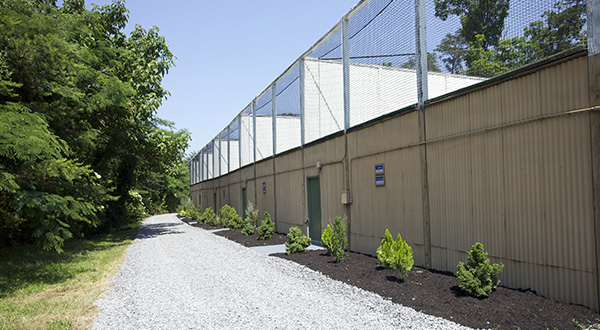 The AEF Breeding Aviary houses bonded non-releasable Bald Eagles who raise eaglets each spring.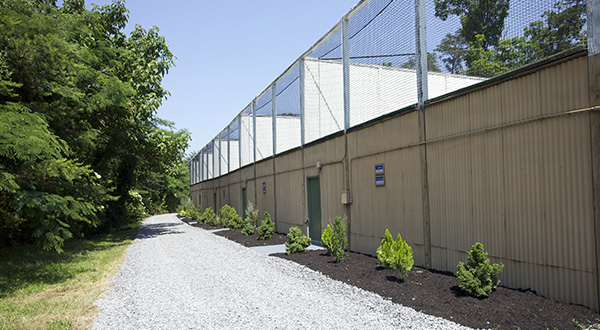 An aerial shot of the American Eagle Foundation when it was constructed in 2000.
Visitors watch Mr. Lincoln spread his majestic wings.
Visitors watch Buzz the Black Vulture do 'jump ups'.
The American Eagle Foundation is headquartered in Pigeon Forge, Tennessee.
Our off-site location is located on a 12-acre plot of land nestled in the foothills of the Great Smoky Mountains in Pigeon Forge. This multi-million dollar facility:
houses AEF's non-releasable birds trained for educational purposes
provides outdoor sunlight and fresh air for these educational raptors
allows AEF staff to rehabilitate injured wild raptors
allows rehabilitated Eagles to regain and strengthen their flight capabilities
provides large private enclosures for Bald and Golden Eagle breeding pairs
facilitates the incubation of Bald and Golden Eagle eggs—for later release into the wild
allows the AEF to quarantine newly arrived sick, injured, or transferred raptors
houses all of the AEF's administrative activities
When our new barn is built, and tours are once again available, the following information will be helpful:
If you'd like to schedule a private tour, please make your request no less than 7 days in advance. As a courtesy, we will attempt to work with special last minute requests, but we cannot guarantee that we will be able to schedule you in.
What days and times are tours given?
The American Eagle Foundation typically provides private tours of its headquarters Monday-Friday at around 9:30 a.m. If you would like to visit the American Eagle Foundation at Dollywood, click here
How much do your tours cost?
As of May 2017, the AEF will be requesting a donation of $15/adult and $5/child for tours. Payment can be made online, if other payment arrangements are needed please contact Crystal. Children 5 and under are free!